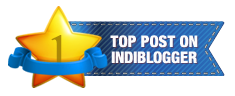 The Hungry Tide
by
Amitav Ghosh
My rating:
5 of 5 stars
'The Hungry Tide' authored by Amitav Ghosh is an excellent book that deals with humans and nature on so many levels. A very well researched book that gives you a deep insight into the otherwise unknown Sunderbans.
It reminded me of James Michener's Hawaii when Amitav detailed how islands were formed and submerged by the rivers in Sunderbans.
In this book Amitav also delves into the urban-rural divide when Kanai goes from Kolkata to Lucibari in Sunderbans and the interaction between him and the natives to reveal a 'I am smarter than you' chip that he carries on his shoulder. Also how nature is the great equaliser.
Then he also delves into the wildlife conservation versus human habitation debate very beautifully.
The book surely gives the reader an insight into the trials and tribulations that the marginalised face and these include the refugees too.
A book that provides a lot of food for thought and one that should be read by all to understand the 'other side of the story'.
View all my reviews